LINA Cooling Type Dispersion Kneader
LINA Dispersion Kneader with Cooling Function is mainly used for kneading rubber, because rubber is normally sensitive to high temperature and it is easy for rubber to generate heat in the mixing process due to friction. The main cooling method is water cooling system, which accesses water pipes in the mixing chamber and rotors to ensure a low temperature mixing environment for rubber materials. P. I. D. system is adopted in the temperature control system to ensure temperature accuracy.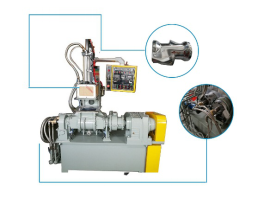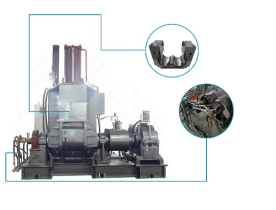 Working principle of LINA Cooling Type Dispersion Mixer
The mixing chamber is made of advanced special steel, with surface treated with abrasion resistant steel, coated with hard chromium to provided excellent abrasion resistance and its service life 1-2 times longer than traditional dispersion kneaders. The mixing chamber is divided into tipping type and lifting type. Dry mechanical shaft seal is used to ensure easy maintenance and environment protection.
M-W pressing and molding mixing chamber of LN dispersion kneader is applied to ensure good abrasion resistance and even mixture of materials and optimized change of physical nature. 2-turning design is applied for leakage-proof device to largely enhance leakage proof performance, and the built-in dust collector allows for convenient and quick collection of dust.
Specifications of LINA Cooling Function Dispersion Kneader
LN Cooling Dispersion Kneader

Type

Size

Dimension (mm)

Weight (kg)

LN-LAB TEST (LT) kneader

0.5

1600*900*1900

800

1

1600*900*1900

800

2

1600*900*2000

900

3

1600*900*2100

900

5

1900*1000*2100

1200

10

2200*1350*2150

2500

LN-Mass Production

15

2200*1350*2150

4000

20

2500*1450*2450

3800

25

2500*1500*2500

4500

35

3200*1900*3000

6500

55

3300*2000*3100

7800

75

3800*2300*3200

10800

110

4100*2300*3400

16500