Installment Step of Plastic Granulator
With the rise and development of the recycled plastic granulation industry, plastic granulators are increasingly accepted by the public. More and more entrepreneurs choose to buy plastic granulators to manufacture plastic granules. However, many comsters have produced plastic pellets with poor quality due to irregular operation, and the machine is extremely worn and easily causes safety accident. In order to better serve the customers, please observe safety specification operation of the Plastic Granulator to extend equipment life and provide production efficiency.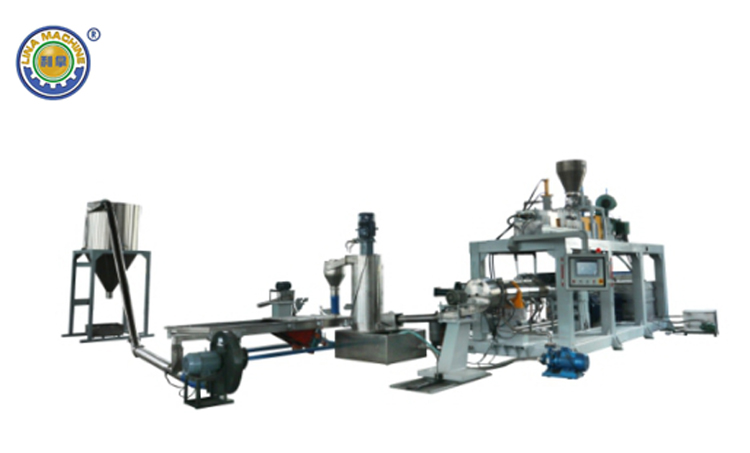 1. Installation of plastic granulator
Host installed location: The equipment should be installed in a location with good light and convenient for operation; as close as possible to the end product storehouse and raw materials storehouse to easy for organizing production; the motor should be placed in the corner or against the wall for waterproof,to ensure the production of the operators and equipment safety.
①Correctly select the specifications of motor model and pulley V-belt. When installing, the driving wheel and the driven wheel must be parallel; the V-belt should be tight and the protective cover should be installed.
②Inject 3~10 kg of lubricating oil into the reducer (subject to the immersion ruler or 1/3),and then change the oil once after 600 hours operation, every three months or every six months thereafter (according to the actual situation)changes the oil once.
③Equipment installed must be stably and firmly.
④Ensure that the ground is well drained.
2.The installation of electrical appliances
①The foundation of the power distribution cabinet must be more than 5 cm above the ground to prevent cabinet from water.
②The main and auxiliary motor lines are connected to the corresponding line position.
③The connection lines of each terminal must be firm and correct to avoid short circuit and burn out the line.
④Each device must have a safety ground wire and the grounding point is valid.