The common fault and maintenance of Plastic Granulator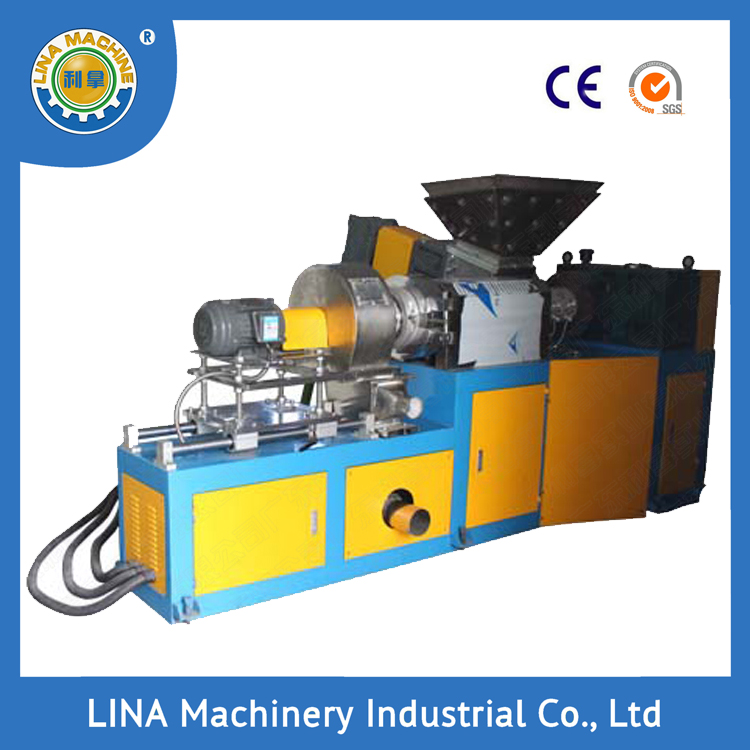 1.The host current is unstable,resulting in feeding unevenly, making the main motor bearing damaging or the lubrication part roughly, and no heating. If a certain heater fails or the phase is wrong,and the screw adjustment pad is wrong,which results from the interference of components.
Troubleshooting: Check the granulation machine and replace the bearings when necessary. Repair the main motor and replace the heater when necessary. Check whether the heaters are running properly, pulling out the screw to check whether the screw is interfered or not, and checking the adjustment pad.
2.The main motor cannot be started,which means that the starting sequence is wrong, check whether the fuse is burned,and whether the main motor thread has a problem.
Troubleshooting: Re-start in the correct sequence, checking the main motor circuit,and the status of the interlock associated with the main motor. If the oil pump does not turn on,check that if the lubricant pump is activated. If the motor can't be turned on,restart it waiting for 5 minutes after turning off the main power supply. If the inverter does not discharge the induction power,checking whether the emergency button is reset.
3.The die head produce material unevenly,which means that the material is not plasticized,or the heater does not work or the plastic has a wide molecular weight distribution.Or the operating temperature setting is low and unstable. There may be foreign objects that are not easily melted.
Troubleshooting: Replace it when necessary,and check the heater,consulting with the craftsman when necessary. Verify the set temperature of each section,increase the temperature setting and clean the extrusion system and the die head. Only when correctly understand the working principle of the plastic granulator can it be properly used and properly maintained.