LINA Machines Are Ready to Set Record and Go Ahead to Embrace the World
LINA machines-Guangdong China plastic and rubber Internal Mixer, Two Roll Open Mill machines, granualators manufacture have gain countless national inventions, with the research and development team and leading in domestic rubber and plastic industry. In addition, it is noted "continued recovery" in sales to China, LINA equipped workshop with productive and advanced equipment, such as drill machine, boring machine, lathe and CNC. After years of development, the company expanded the scale and capabilities of R&D, which leads us to be foremost in the industry. Not only we have cooperated with domestic prestigious universities, but sent employees to Germany and Japan for communication. Our R&D is good at customizing safe, efficient, and energy-saving machines. We have solved various technical obstacles for our customers. With the development, we have gotten more than twenty patents, developed the first vacuum and on-off Dispersion Kneader in China.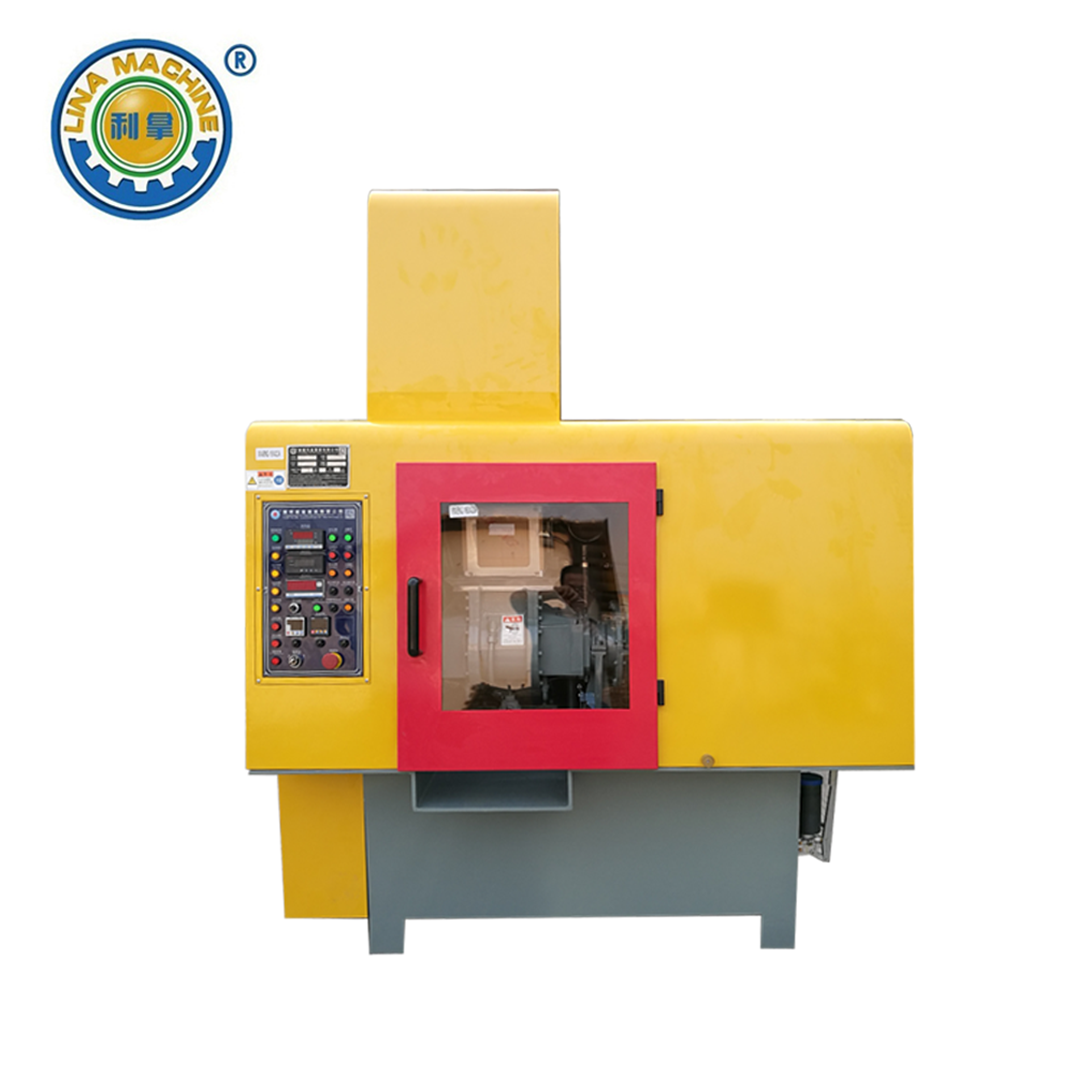 LINA Dispersion Kneader
LINA's dispersion kneaders help to create a lot of familiar products in our daily life, from little rubber sealing rings to plastic, ceramic and mental parts of different applications in rubber miscellaneous parts, mobile phone parts, tires industries, institutional experimental units and military, aerospace units. LINA dispersion kneader is designed to appear various performance depending on raw materials and applications. We have accumulated more than 20 years` experience in this industry and met demands of clients from all around the world. Kneading/mixing-LINA technologies and expertise can not only knead/mix rubber and plastic compounds with high-viscosity, but also low-viscosity semi-solids, various elastomers, ceramic powders and new materials such as different composites.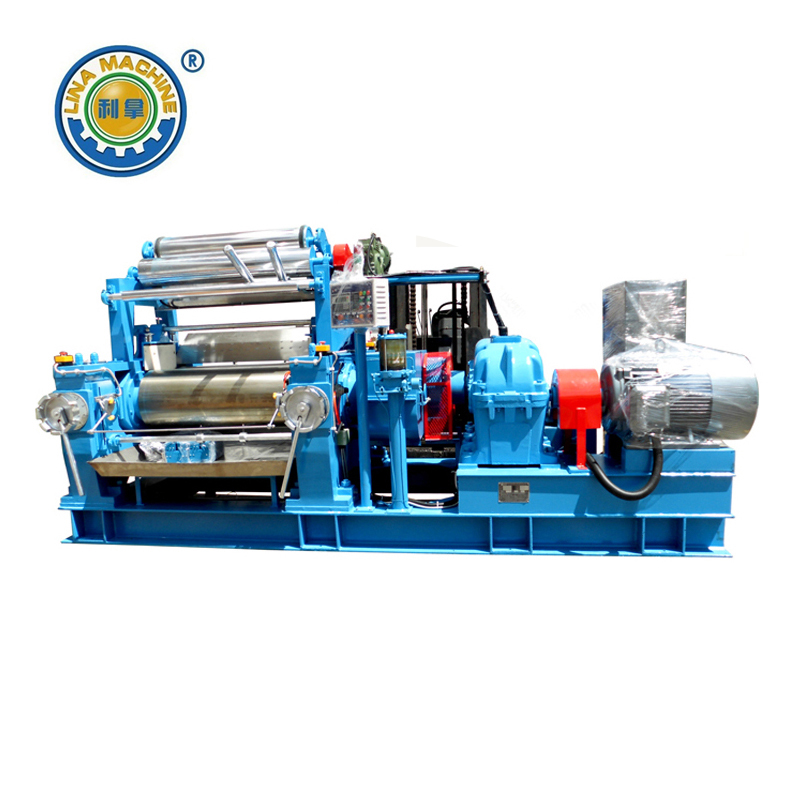 LINA Two Roll Open Mill
LINA two roll milling machine is suitable for rubber, plastic, elastomer and other polymers. It is easy to operate with low maintenance rate. The roller is made of high quality carbon steel, which is treated by nitriding and the surface is plated by hard chromium, and the holes in the roller ensure the cooling effect and efficiency.
Laboratory and Mass Production Two Roll Open Mill are designed for laboratory tests and large capacity production. LINA open mill can apply to high-tenacity, high-viscosity and high-hardness rubber or plastic compounds etc. Safety is our first priority, our engineers have researched and developed comprehensive safety devices like 360 degrees emergency stop button, reverse braking devices, infrared sensor and ergonomics security devices etc. LINA two roll milling machine's safety devices have applied the national patents.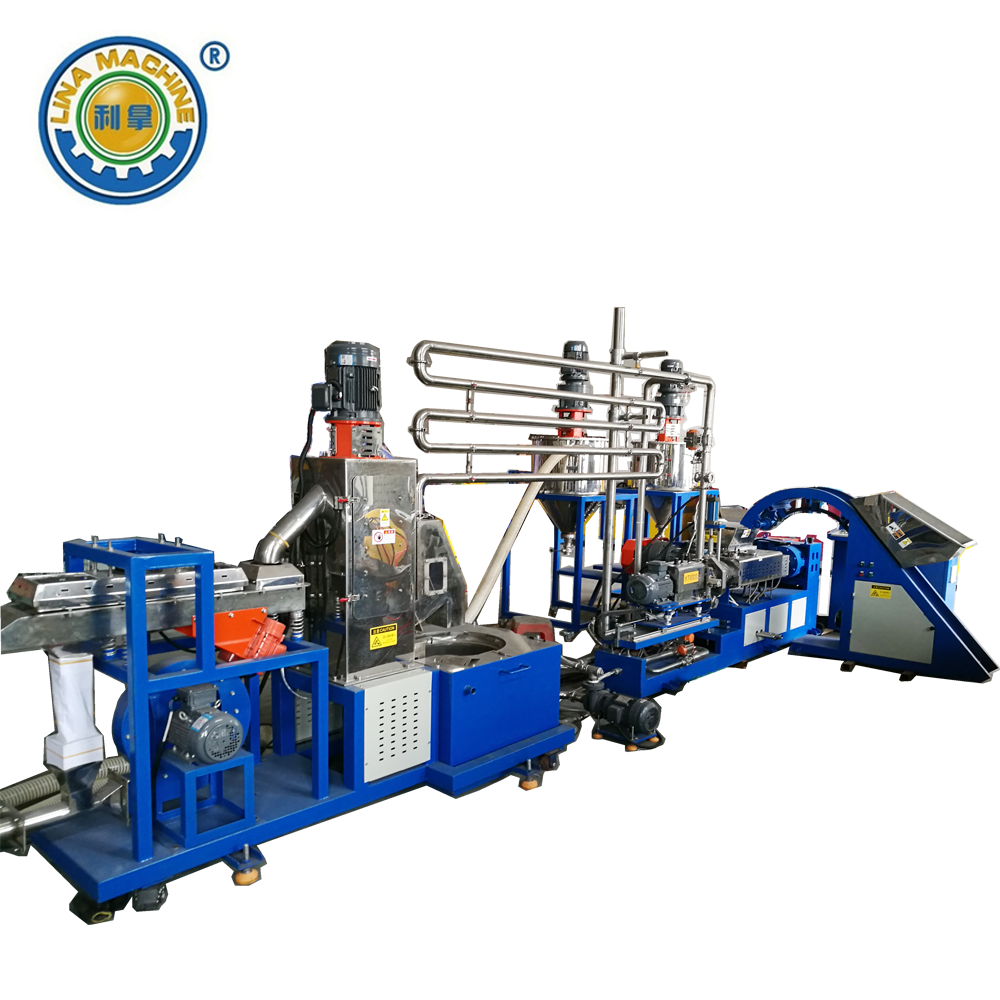 LINA Under Water and Water Cooling Extruding Granulator
LINA Water Cooling Extruding Granulator, which specializes in the granulating production line of high stickiness particles and rubber elastomer. The whole pelletizing process is Dispersion Kneader, automatic hoist, forced double arm feeding hopper, Single Screw Extruding Pelletizer, level one cooling separator, level two cooling separator, level three cooling separator, transparent vibration distribution sieve and storage bucket. LINA Plastic Pelletizing Machine Lines are the leading in domestic rubber and plastic industry, LINA's experiences and new technologies help the company gain a number of national invention patents which ensure the stability of LINA Rubber and Plastic Extrusion Granulator.

For example, throughout the nine-month period, roughly 70 percent of Italian production was exported, with most machinery types showing "good performance," Amaplast added in its Dec. 19 statement. The gains were linked to "technological innovation" and the development of equipment with Industry 4.0 capabilities, said Alessandro Grassi, president of the Italian rubber and plastics machinery manufacturers association. Some of the best performing segments were thermoforming machines, with 51 percentgrowth, and extruders, with 19 percent growth. By contrast, mono/multifilament and machines for foamed products demonstrated a markedly weaker growth during this same period.
Not only in LINA, Elsewhere in Asia, two major Far East markets, China and India continued to record "negative or very weak trends," with China posting a 11 percent decline and India showing a mere 1 percent growth. Geographically, sales to other European countries registered 20 percent growth, to represent 61 percent of all Italian polymer machinery exports. Amaplast said the growth reflected significantly higher sales in Germany, Spain and France, which posted 25 percent, 11 percent and 15 percent growth respectively.
Africa, which absorbs less than 3 percent of Italian exports of plastic and rubber processing machinery, saw a 22 percent rise in demand. The improvement was mainly noted in the Mediterranean countries, led by Algeria and Egypt.