Rubber mixing workshop-Two Roll Mill and Dispersion Kneader
Rubber mixing workshop-Two Roll Mill and Dispersion Kneader
The main three stages of rubber mixing
1.The raw rubber heated: The plasticized raw rubbe is re-refined on the machine, softened by heating, and blended with other polymers.
2.Add a compounding agent. Generally, a softener, stearic acid, etc. are added first, and then add the powder and carbon black(carbon black can also be separately mixed with a raw rubber as a masterbatch in advance). Sulfur is usually added at the end of the mixing or after the second re-refining of the compound.
3.Mix evenly and remove the film. Once all the ingredients have been added, continue to re-mix to mix evenly and remove the film.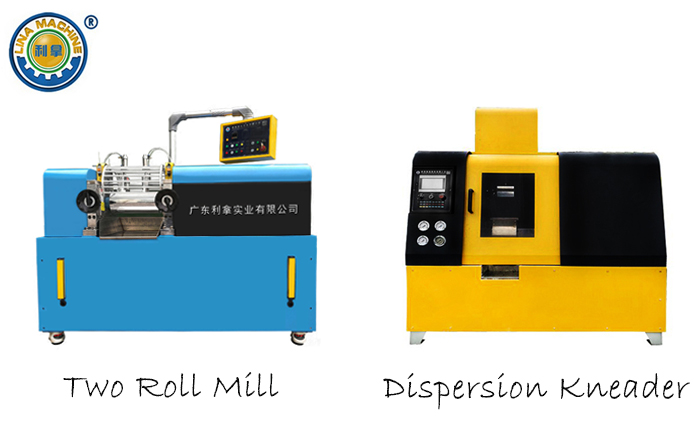 Two Roll Mill(rubber open mixing mill) is mainly operated by manual operation. The principle of rubber mixing is that the rubber is subjected to shearing in the gap of the rotating roller at a higher temperature.

Dispersion Kneader mixing process: The gap between the rotor surface of the closed rubber mixer and the wall of the mixing chamber varies greatly with the rotation of the rotor, which produces a strong shearing effect on the rubber compound. The mixing effect is much larger than that of the two roll mill. The various powder compounding agents are mixed in the mixing chamber,which makes the rubber compound without powder flying, and the automatic meter controls the mixing process.