Recently, crude oil and other corrections have been retreated amid fresh. Rubber has fallen by a large margin and remains the weakest breed. After the rubber oscillates to the lower edge of the box, choose to continue to break down instead of rebounding. A large number of technology traders will start trading on the new downtrend.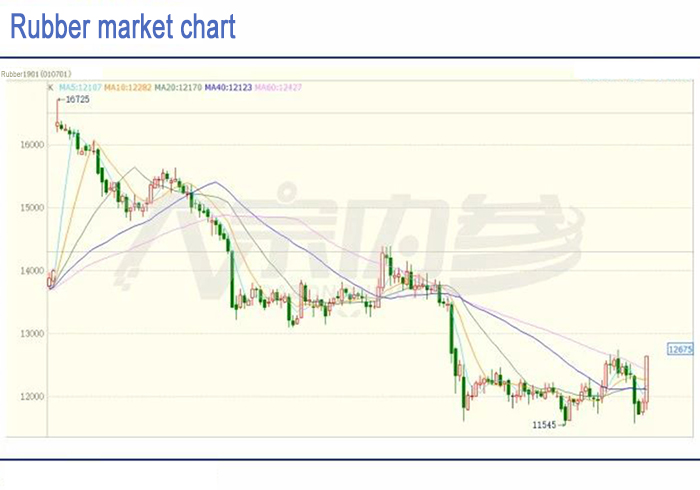 But the rubber industry people don't have to be too pessimistic. Thailand`s production cuts have not been priced. The price of 11,000 tons will make the industry less motivated, and further reduction may occur. After receiving the goods on November 15, the bulls have a lot of momentum to go up. At present, traders have done more to try to do more stock. The value ratio of futures is also gradually increasing.
The rubber may fall to a lower position and may rise. But after the plunge, the bulls are weak and need to be repaired.
After the rubber is delivered, the receiving pressure disappears. The reason for the bulls is the reduction in rubber Thailand.
Our spot information channel understands that Thailand's production in July-August has decreased year-on-year. The production in September may have a larger decline. Expectations of reduced production are aggravated.
Considering that both the industry information and the ANRPC report point to the direction of production reduction, the pressure on receiving goods disappears. Can support rubber to form a rebound.
The market has upward momentum and the foundation is not stable. Rubber 1901 is also a large premium spot, which may fall. RU1811 received the press, resulting in a weak rebound power.
On the face of the market, the market's expectations may start to rebound from greater power in December (because the pressure of receiving goods disappears). RU1901 continued to reduce the RU1811 liters, and the market sentiment was low.
In our view, the current contradiction between supply and demand of rubber is low with innovation, and the risk is reduced to increase the expected return. At present, the transaction is difficult,we suggest observe the market first.