How do we identify and compare tangential and intermeshing kneader machines?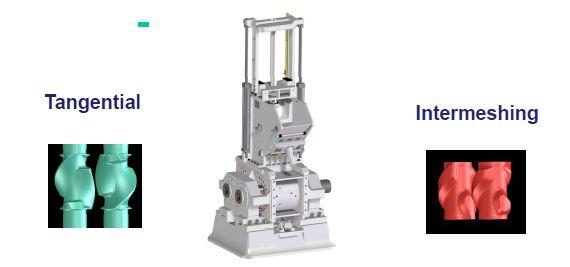 Tangential Dispersion Kneader Machine
In the tangential Dispersion Kneader machine, the high shear force is formed in the space between
the roof of the chamber wall, the rotor rib rotates the kneading material axially and radially, the
material is crushed and dispersed by the space between the rotor rib and the wall of the mixing chamber.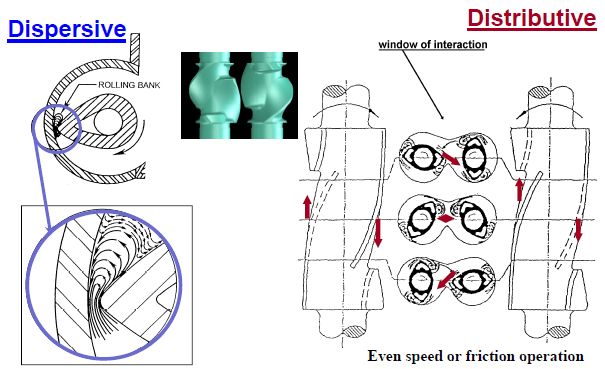 Intermeshing Dispersion Kneader Machine
In the banbury mixer, the rotor must be driven by a constant speed connecting gear, the large
diameter of one rotor interacts with the small diameter of the opposite; There is ridges on the
rotor, the ridges are helically shaped along the rotor to allow the mixing material to move
axially within the mixing chamber. Dispersion mixing is mainly carried out in a small gap
between two size rotors.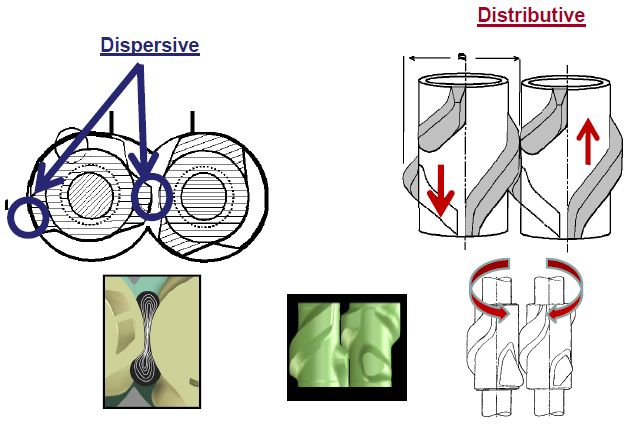 The Comparison of Tangential Kneader and Intermeshing Kneader
1. Tangential kneader has a higher mixing efficiency.
2. Tangential kneader can produce heat quicker and it is not easy to be radiating.
3. The power consumption of tangential kneader is lower than that of intermeshing kneader.
4. The dispersion effect of intermeshing kneader is better.
5. Intermeshing kneader is more sensitive to material's filling factor.