LINA Cooling Type Two Roll Mill
LINA Cooling Type Rubber Two Roll Mill is mainly applied for rubber materials that need to be cooled during the milling process. The cooling function of LINA Two Roll Mixing Mill is stable, and its effect is uniform due to the design of the roller`s water holes.
Safety function is LINA Open Mill`s first consideration. It is worth to mention LINA Two Roll Open Mill`s safety devices have gained several national patents. LINA engineers have researched and developed comprehensive safety devices like 360 degrees emergency stop button, reverse braking devices, ergonomics safety device and infrared sensor etc.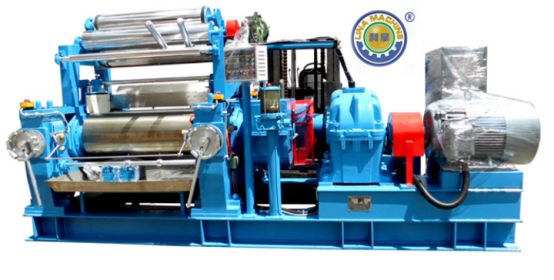 Main Features:
High-quality roller:
Materials are intensively mixed by the roller so that polymers are bonded with fillers more effectively. The rollers are made in Taiwan and assembled in LINA factory. Rollers can be mirror treated and heat harden.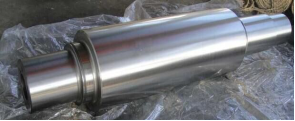 Safe guaranty:
The roller adopts 360 degrees emergency and reverse braking devices, infrared automatic detection and ergonomics security to ensure the user`s safety.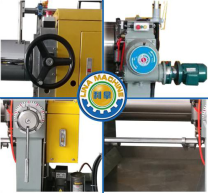 Intelligent operation
LINA Two Roll Mixing Mill`s control panel adopts 360° Rotatable panel which can be operated from different angles.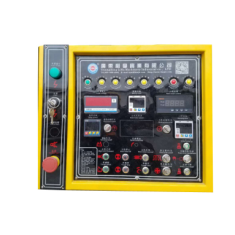 Excellent appearance
LINA new design laboratory roll milling machine with comprehensive optional functions and secure devices, which ensure the accuracy of formula and high efficiency.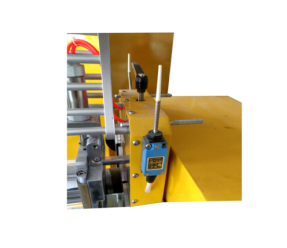 Advantages:
· Quality guaranteed
Components are imported from Taiwan; the brand of reducer is LINA.
· PLC intelligent control soft system
This system can easy to import or export data, programming and recording, touch screen is provided.
· Single-shaft Transmission
Easy installation and operation, strong twisting force and low noise
· Anti-wear
The rollers are made of vanadium-titanium alloy, which is treated by nitriding and the surface hard chromium plating.
· High accuracy
Digital display and safe and easy adjustment
· Minimize damage from emergency
Multiple emergency braking devices
· Enclosed cooling system
Minimum pollution, excellent cooling performance
· Automatic lubrication system
Maintain continuous lubrication to extend its service life
· Mirror surface treatment of rollers
Clean up the material without dead corners, smoothly and evenly handle and easy discharge materials.
Item

Technical Datum

Model

XK-120

XK-160

XK-200

XK-300

XK-360

XK-400

XK-450

XK-550

XK-560

Roller diameter

mm

120*350

160*350

228*600

300*700

360*900

400*1000

450*1200

550*1500

560*1530

Front roller liner velocity

r/min

19

18

16

13

11

11

10

9

8

Roller velocity ratio

1.24

1.29

1.27

1.3

1.2-1.3

1.2-1.3

1.2-1.3

1.2-1.35

1.3

Max pitch

mm

0-5

0-5

0-8

0-10

10

10

12

16

15

Machine output

kg

0.5-1.5

1.5-3

6-10

10-15

15-25

20-35

30-50

50-70

50-70

Voltage

V

380

380

380

380

380

380

380

380

380

Motor power

kw

5.5

5.5/7.5

7.5/11

15/18.5

30

45

55

90/110

160

Weight

KG

800

1000

1200

2500

6500

8000

10000

22000

22500