LINA Dispersion Kneader with Frequency Inverter
For both LAB TEST Kneader and Mass Production Kneader, the frequency inverter can be adopted to make the rotor`s rotating speed changeable. Adjustable rotor speed can make laboratory tests more convenient and flexible and mass production less power consuming. LINA adopted frequency converters are all from international brand. All types of dispersion kneader mixer are available to adopt this device.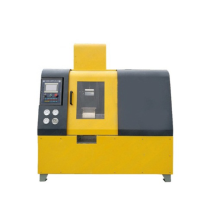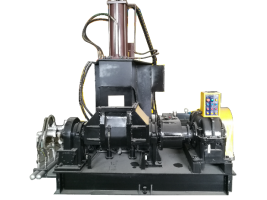 Advantages of LINA Dispersion Kneader with Converter
1. Eco-friendly.
2. Suitable for a variety of materials.
3. Excellent dispersion effect.
4. Easy cleaning for different materials.
5. Better performance dust sealing for preventing materials leakage.
Specifications of LINA Dispersion Mixer with Converter
LN Kneader with frequency converter

Type

Size

Dimension (mm)

Weight (kg)

LN-LAB TEST (LT) kneader

0.5

1600*900*1900

800

1

1600*900*1900

800

2

1600*900*2000

900

3

1600*900*2100

900

5

1900*1000*2100

1200

10

2200*1350*2150

2500

LN-Mass Production

15

2200*1350*2150

4000

20

2500*1450*2450

3800

25

2500*1500*2500

4500

35

3200*1900*3000

6500

55

3300*2000*3100

7800

75

3800*2300*3200

10800

110

4100*2300*3400

16500

150

4500*2600*3600

19500