LINA Two Roll Mill with PLC Control System
All types of LINA Two Roll Mixing Mill can install with PLC (Programmable Logic Controller) system to monitor the machine unit`s working process, such as mixing time control, temperature control and data import and export. A touch screen is installed to manage the system and shows graphic data. In addition, an Ethernet communication interface and 20% of the control points can be reserved.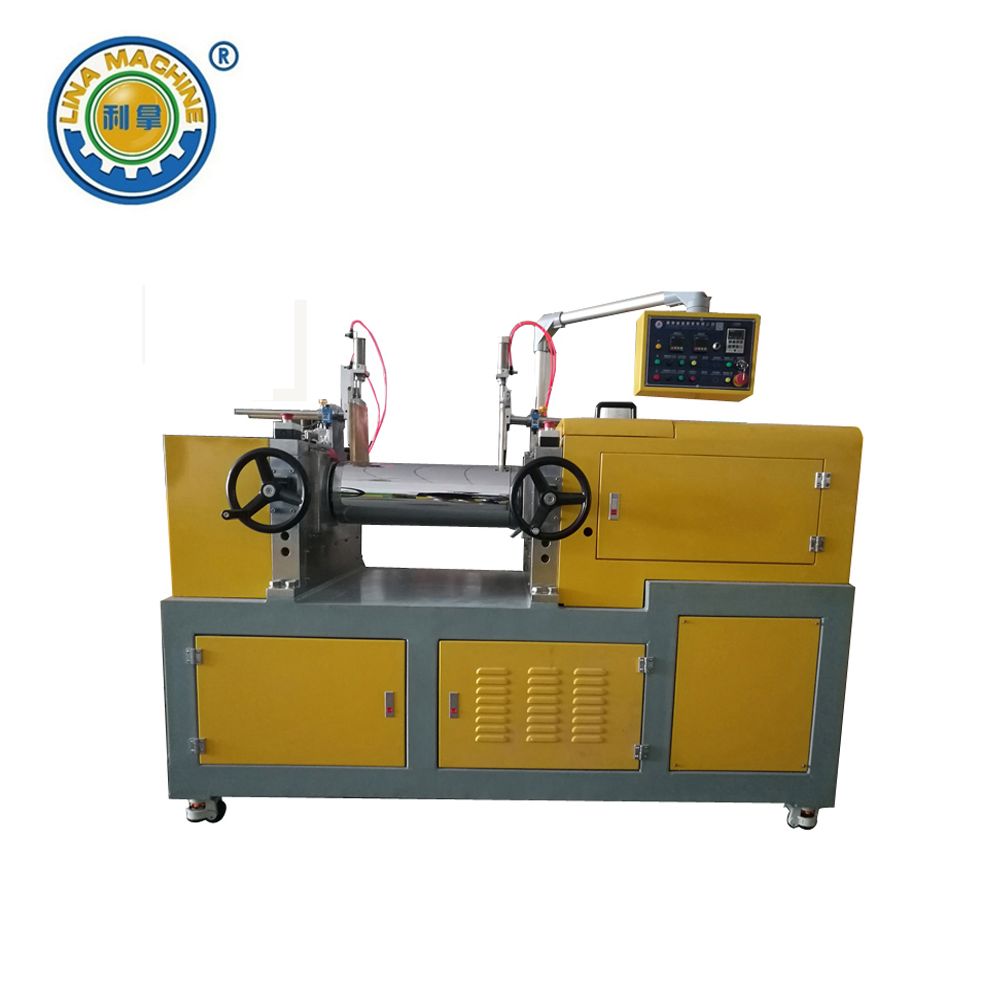 LINA Precise PLC Control Two Roll Rubber Mill For Rubber
Excellent appearance: LINA new design laboratory roll milling machinewith comprehensive optional functions and securedevices, which ensure the accuracy of formulaand high efficiency.
Safe guaranty: The roller adopts 360 degrees emergency and reverse braking devices, infrared automatic detection and ergonomics security to ensure operator's safety.
Intelligent operation: LINA Lab Two Roll Open Mill for product test PLC intelligent soft control system is easy to import or export data and record. Extremely accuracy in control and measurement of mixing temperature and ratio.
PLC intelligent control system: 1. Real-time data record and export of kneading time, temperature (mixing chamber and front/rear rotors), ram pressure, current, torque and recipe code. 2. The control system can be set up to 20 mixing steps, save 20 recipe spaces. 3. The control system is capable of remote importing of the process recipe and data monitoring, and communicating with MES via Ethernet communication interface. 4. An Ethernet communication interface and 20% of the control points are reserved.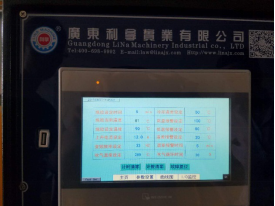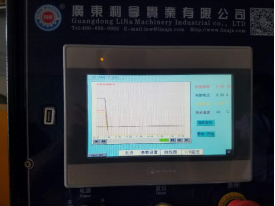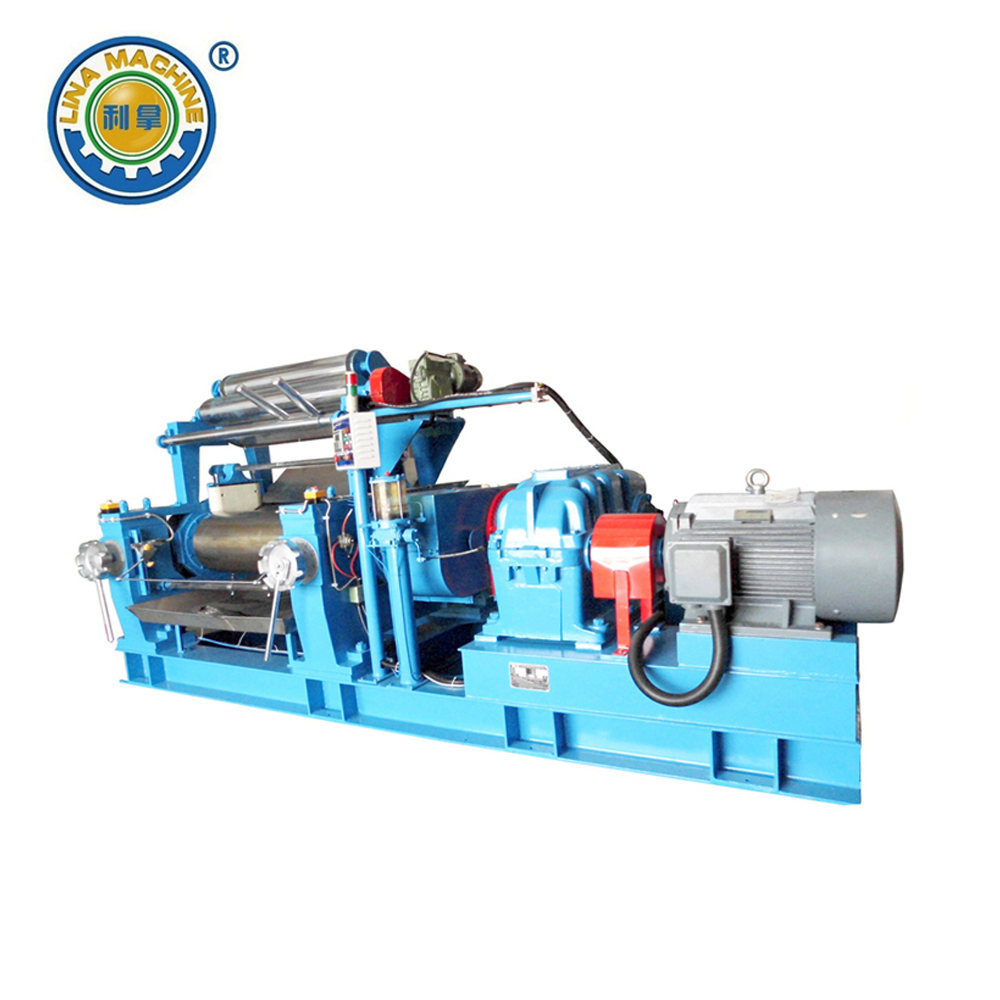 Specifications of LINA Lab Two Roll Milling Machine
No.

Item

Specifications

1

Type

LN-120/4

LN-160/6

LN-200/9

2

Roller Diameter

120mm

160mm

200mm

3

Roller face width

350mm

350mm

600mm

4

Linear Velocity

of Front Roller

18r/min

17r/min

15r/min

5

Velocity Ratio

of Rollers

1:1.24

1:1.29

1:1.25

6

Maximum Roll pitch

5mm

5 mm

8mm

7

Machine Output(kg)

0.5-1.5 per time

1.5-3 per time

3-8 per time

8

Electric heater

3KW

4KW

6KW

9

Motor Power

3.75/5.5KW

5.5KW

11KW

10

Total Weight

About1000KG

About 1000KG

About 1200KG

11

External

Dimensions(mm)

About1650

*600*1150

About 1650* 600*1150

About 2200* 830*1500
Specifications of LINA Mass Production Open Mill Machine
No.

Item

Specifications

1

Type

LN-300/12

LN-360/14

LN-400/16

LN-450/18

LN-550/22

LN-560/24

2

Roller Diameter

300mm

360mm

400mm

450mm

550mm

560mm

3

Roller face width

700mm

900mm

1000mm

1200mm

1500mm

1530mm

4

Linear Velocity

of

Front Roller

11r/min

12r/min

10r/min

10r/min

8r/min

8r/min

5

Velocity Ratio of Rollers

1:1.3

1:1.3

1:1.3

1:1.3

1:1.35

1:1.3

6

Maximum Roll

pitch

10mm

10mm

10mm

12mm

16 mm

15mm

7

Machine

Output(kg)

15-18 per time

15-25 per time

20-35 per time

30-50 per time

50-70 per time

50-70 per time

8

Motor Power

15KW

37KW

45KW

55KW

110KW

160KW

9

Total Weight

About 3000KG

About 6500KG

About 8000KG

About 10000KG

About 22000KG

About 22500KG

10

External Dimensions(mm)

3000* 1200*1100

4200* 1800*1800

4920* 1780*2100

5200* 1880*2100

6650* 2740*2100

6850* 2840*2100