LINA Dispersion Kneader
LINA's dispersion kneaders help to create a lot of familiar products in our daily life, from little rubber sealing rings to plastic, ceramic and mental parts of different applications in rubber miscellaneous parts, mobile phone parts, tires industries, institutional experimental units and military, aerospace units. LINA Dispersion Internal Mixer is designed to appear various performance depending on raw materials and applications. We have accumulated more than 20 years' experience in this industry and met demands of clients from all around the world.
Kneading/mixing-LINA technologies and expertise can not only knead/mix rubber and plastic compounds with high-viscosity, but also low-viscosity semi-solids, various elastomers, ceramic powders and new materials such as different composites.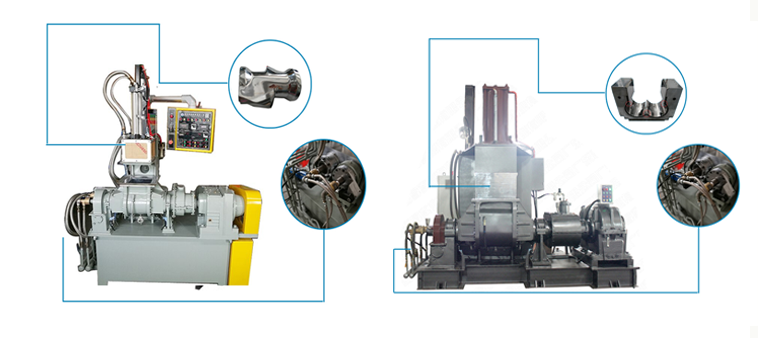 Raw material feeding-LINA's dispersion kneader/mixer/internal mixer in the kneading process ensure that raw materials of various characteristics and shapes (solid & powder & liquid) are kneaded efficiently with high quality.
Specifications of LINA dispersion kneader
LN Dispersion Kneader

Type

Size

Dimension (mm)

Weight (kg)

LN-LAB TEST (LT) kneader

0.5

1600*900*1900

800

1

1600*900*1900

800

2

1600*900*2000

900

3

1600*900*2100

900

5

1900*1000*2100

1200

10

2200*1350*2150

2500

LN-Mass Production

15

2200*1350*2150

4000

20

2500*1450*2450

3800

25

2500*1500*2500

4500

35

3200*1900*3000

6500

55

3300*2000*3100

7800

75

3800*2300*3200

10800

110

4100*2300*3400

16500
Main Features
1) Fit for various of rubber, plastic and rubber & plastic compounds.
2) Effective leak proof device.
3) "M-W" type pressurization for better dispersion.
4) Precise control system (temperature system; electric system).
5) Low maintenance rate by imported accessories.