LINA4 Inch Two Roll Open Mixing Mill
The design of LINA Two Roll Open Mill takes the lead in China's rubber and plasticmachinery industry. High precision and high safety are LINA's Rubber Two Roll Milling Machine's mainadvantages. Besides, user friendly, higher safety, higher control precision,higher durability and excellent temperature control are LINA Rubber Open Mill's advantages that makeLINA outstanding in the industry. Moreover, in the market of China's Laboratory Open Mill, about 47% domestic science and research institution anduniversities are using LINA LAB TEST TwoRoll mills.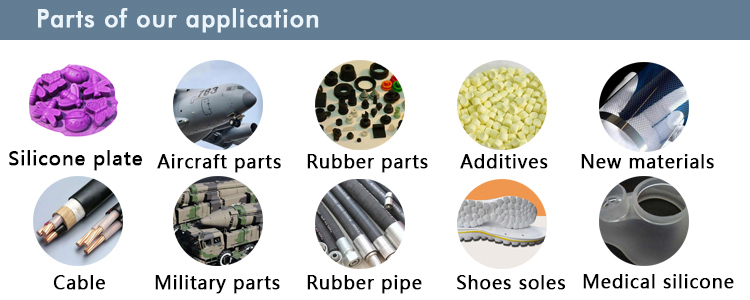 Characteristicsof LINA 4 Inch Two Roll Open Mixing Mill
1. User friendly
2. Higher safety
3. Higher precision
4. Higher durability
5. Excellent temperature control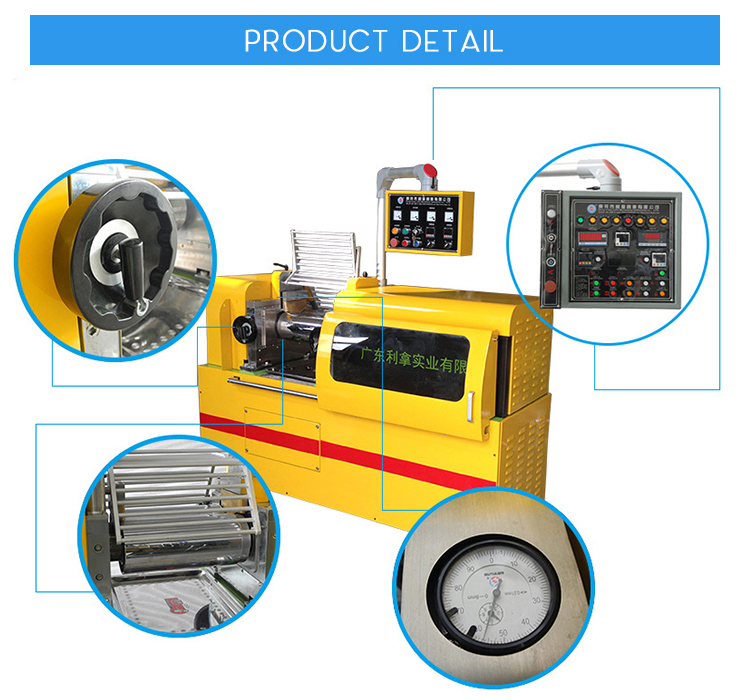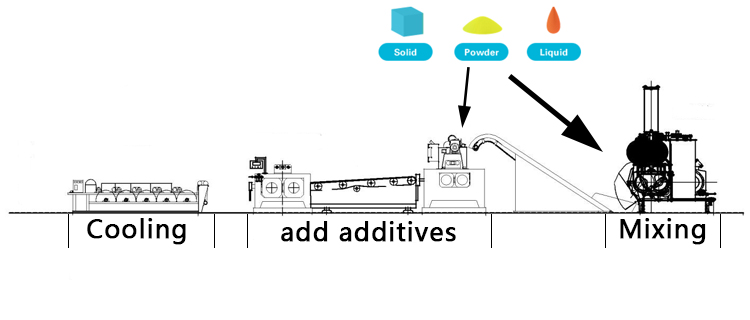 Specifications of LINA XK-120 4 Inch Open Mixing Mill
| | | |
| --- | --- | --- |
| Item | Specification | Remarks |
| Type | XK-120-4 | |
| Roller Diameter | 120 mm | |
| Roller Width | 350 mm | |
| Linear Velocity of Front Roller | 18r/min | |
| Speed Ratio of Rollers (Front/Rear) | 1:1.24 | |
| Maximum Roller Distance | 5 mm | |
| Production Yield | 0.5-1.5 KG per time | Electric/oil/steam heating and circulating watercooling. |
| Motor Powder | 3.75/5.5 KW | |
| Weight | About 800 KG | |
| Dimensions | About 1650*600*1150 | |
Details of LINA XK-120-4Rubber Open Mixing Mill

Roller of the open mixing mill

Roller treatment:The roller is madeof high quality carbon steel, which is treated by nitriding, the surface iscoated by chromium, the bearing capacity is strong, making the service lifelonger.
Roller structure: Medium holeroller, roller hardness (Hs) 58-65. Fine machining inner cavity of the rollerensures that the roller body cools quickly and evenly.

LINA Open Mill New Safety System
1. InfraredSensor: A infrared sensor device for braking is installed to keep theoperator's body and the running Two RollOpen Mill in a safe distance. Many unexpected accidents on the Open Milling Machine are caused bycausal and incorrect operations, this infrared sensor is designed to rule theoperator's basic actions and protect the user from the roof of the danger.
2. 360 Degrees Emergency Braking Button: Based on human engineering,this safety device is designed to protect the user when an emergency happened.This technology has applied China's National Patent. When touching the button,the rollers will stop immediately and reverse 1/4 round to maximize theprotection.
3. Knee-HittingSafety Device: According to human engineering, this device is installed tobrake the rollers when an unexpected emergency occurred.
4. Hand-PressingSafety Device: This is the basic safety device installed on all types of Rubber and Plastic Two Roll Mill. Oncepress the button, the rollers will stop immediately and reverse about 1/4round.
5. SafetyCover: This safety cover is installed on the top of the rolls, to ensurethe user's safety when adding other solid, powder or liquid additives into themixing materials.

Intelligent control panel and PLCcontrol system
1. Real-time data record and exportof kneading time, temperature (mixing chamber and front/rear rotors), rampressure, current, torque and recipe code.
2. The control system can be set upto 20 mixing steps, save 20 recipe spaces.
3. The control system is capable ofremote import of the process recipe and data monitoring, communicating with MESvia Ethernet communication interface.
4. An Ethernet communication interface and 20% of the control pointsare reserved. Touch screen is provided.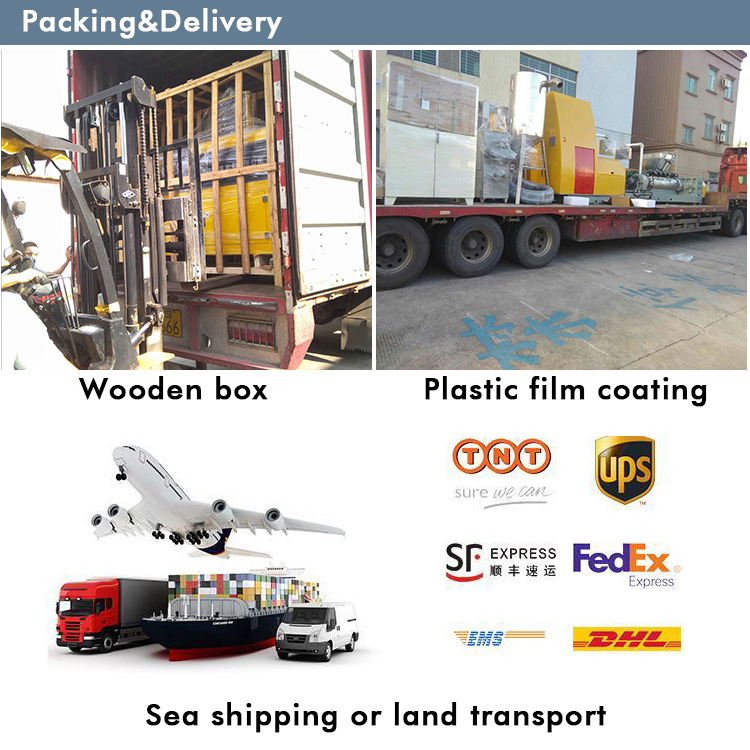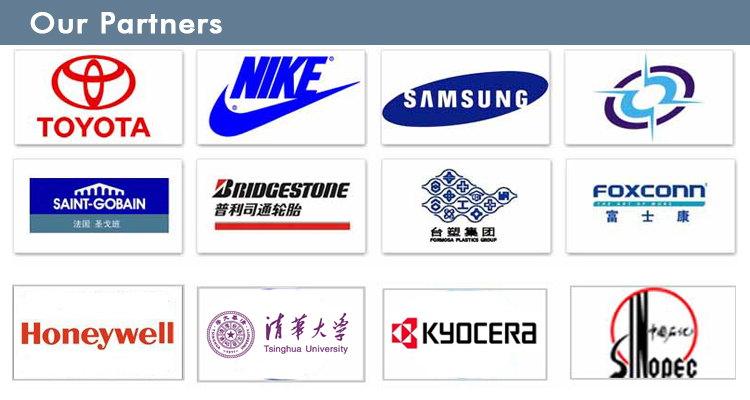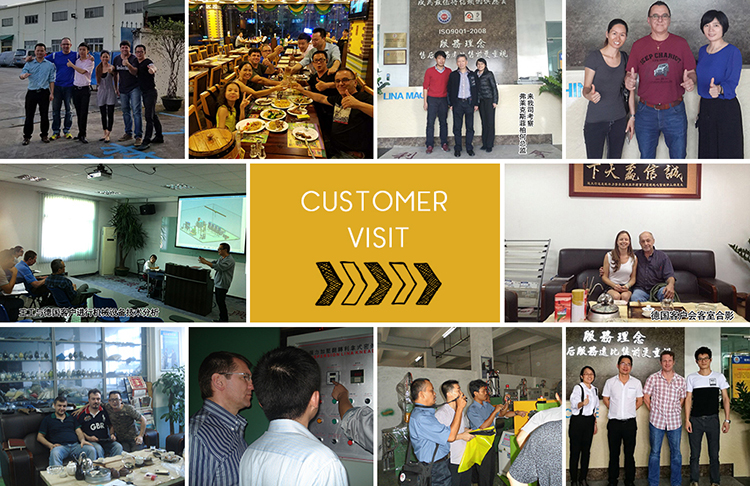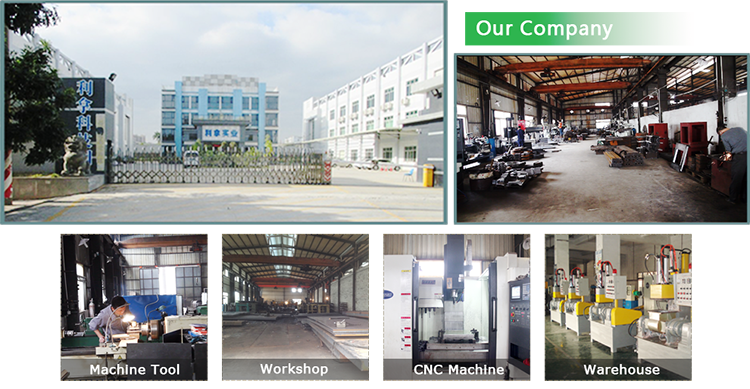 1. On-site installation assistance is available. (Thereare no charges on installation and trial running, but VISA fees, accommodationfees and transportation fees etc. of the supplier's side are charged by thebuyer.)
2. Training of customer's operators andmaintenance personnel and long-term technical consultation is provided.
3. One year's non-charge warranty periodis provided for units in normal operation and long-term spare parts/componentsare available. During the warranty period, the supplier, within three hourssince receipt of purchaser's notice of any equipment fault, shall provide expresssolution, and, if necessary, assign service engineer(s) to site across Chinawithin 72 hours or site in Pearl River Delta within 5 hours (excluding traveltime). Response time for customers overseas shall beagreed upon otherwise based on application for visa and accessibility to thecustomer's location.

Are you factory or trading company?
LINA Machinery has been engaged in Rubber & Plasticmixing machine for many years. We have workshop and R&D department.
What about the operational guideline?
Training of customer's operator and maintenance personneland long-term technical consultation is provided.
How about the warranty time?
One year's non-charge warranty period is provided forunits in normal operation and long-term spare parts/component are available.
Do you offer the customization of themachine?
Certainly, LINA will give you the most properrecommendation and setting according to your materials and demand.
Looking for ideal Small Size Open Mill Manufacturer & supplier ? We have a wide selection at great prices to help you get creative. All the
Lab Rubber Open Mixing Mill
are quality guaranteed. We are China Origin Factory of Rubber
Two Roll Milling Machines
. If you have any question, please feel free to contact us.
Product Categories : Two Roll Mill > Lab TEST Two Roll Mill